We design and manufacture safety relays to shut down Tractors, Lawn Mowers, UTV, Snowmobiles, Golf Carts and Service Vehicles in the event of a roll over. These units are fast to respond and have a high immunity to false tripping due to ruts, bumps and dips at any speed. We also have a line of dangerous angle sensors
The units were designed as a result of my being involved in an actual roll over tractor accident and designed to help prevent them. There were 34,000 incidents and 401 people were killed due to a rollover while going up a slope or traveling along a slope in one year! This will help in preventing YOU from being one of them!
A MOMENT OF RISK = A LIFETIME OF REGRET
TIP OVER SHUTDOWN UNIT TIP-1
EVERY UNIT IS 100% TESTED and Recorded by Serial Number MICROPROCESSOR CONTROLLED TO DETERMINE A TRUE FAULT NOTE; THE DEMO SET FOR A 2 SEC DELAY
Suggest 6 Sec for ATV extreme maneuvers, 4 Sec for UTV, 2 Sec for tractors (Factory Set at Test)
NOTICE the Green "OK" LED in the Demo Video, it turns off after the unit stops on it's side it then advances the Tip Counter from 22 to 23
A relay output is provided so in the event of detecting a tip over angle of 60 degrees (+/-10 Deg) or more IN ANY DIRECTION, it can be used turn off Ignition, (magneto) the fuel solenoid and alarm if needed. The microprocessor is programed to compensate for bouncing around, dips and moving side to side. IF tripped it would mean the machine is turned over. Note 45 Degrees is an option at no additional cost. Power must be turned OFF and reapplied to initiate a reset by ignition or remote switch, the unit operates off of the machine's 12 volt supply.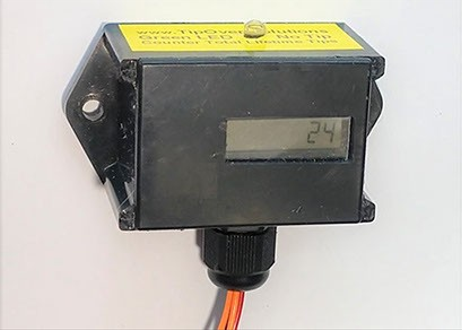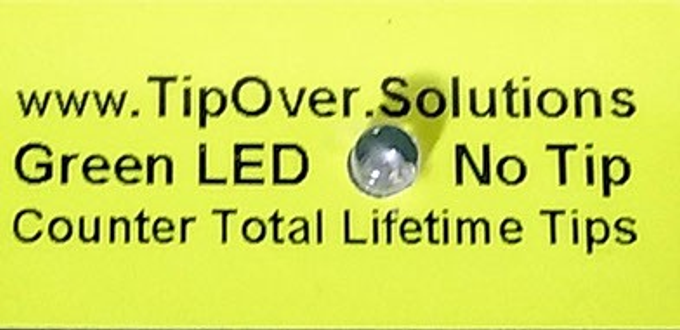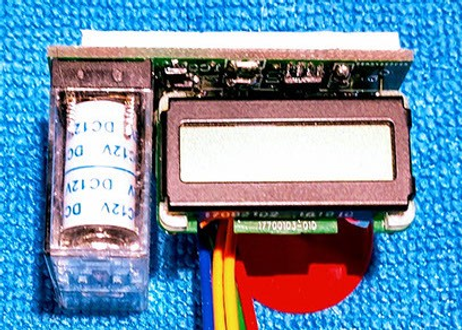 INCLINOMETER DANGEROUS ANGLE ALARM TIP-2
It is very easy to ride into a Dangerous Angle Situation Unaware.
The units built in Inclinometer will be continuously monitoring the riding angle to alert the operator of a dangerous angle.
It monitors the Front to Rear and Left to Right angles independently and can be set to different angles. For example the Front to Back to 15 degrees and the Left to Right to 10 degrees.
The dampening, response time and angles can be set to your requirements. The unit automatically resets after it is returned to a safe angle. The pulsating output is from a Floyd Bell
High Output
piezo
water proof
alarm. The wires exit the case through an IP68 nylon bulkhead fitting.
PRIVACY NOTICE
This site
DOES NOT
collect any personal information and therefore
CANNOT
share it with any third party. TipOver Solutions will not share any information to third parties or use the information for any other purpose than to complete the order or contact you, IF there are any problems and for warranty registration of the unit by serial number.
RETURNS Will be only accepted for defective product or damaged in shipping, ALL units have a 1 year Warranty from the ship date by serial number. However you MUST contact us for an RA Number, this is to assure we have all necessary information to resolve any problems to your and our satisfaction. Any defective or damaged unit MUST be returned for credit or replacement. The serial number tag can not have been removed / voided.
TV rollover switch, UTV rollover switch, mower rollover switch, tractor rollover alarm, tractor tip over alarm, tractor roll over alarm, mower roll over, dangerous mowing angle, riding mower rollover, rollover gas off relay, dangerous angle alarm, rollover shut off, rollover shutdown, tip over relay, tip over shut off, tip over turn off, tip over detection, safe mowing angle, riding mower rollover, riding mower safety, rollover protection system, rollover switch, rollover relay, tip over switch, roll over switch, rollover angle, tip over angle, tip over angle, ATV rollover alarm, ATV rollover relay, rollover relay